I LOVE the Olympics! It's been a nonstop marathon of Olympic events on our TV (well, maybe some Big Brother after dark found it's way in there for awhile) and we can't contain our excitement. We were super pumped for the Opening Ceremonies, perhaps a little confused at times and maybe even a little bored in the beginning. I enjoyed seeing Bond escorting the queen to the games, the music montages, Mr. Bean, Paul McCartney, a little bit of Bekham, and the torch ceremony. The Parade of Nations is always awesome to watch and I love seeing the cultural attire as well as some tremendous misses. The US look wasn't one of my favorites, in fact I'm a little perplexed by it. The beret? The skirt? Doesn't really work for me. Czech Republic has to be my least favorite look of the night while The Netherlands nailed it with their preppy orange and blue.
Uniforms from The Netherlands- amazing!








Australian uniforms, a similar look to the US team,
while nothing too original, it's a nice tailored look and it works
El Salvador picked up the Ombre trend, love!
Paraguay's uniforms are very nontraditional in the very best way,
and way to show off some cleavage ladies!
And then there were some that missed the mark...
Czech Republic's terrible legging and boot ensemble- FAIL.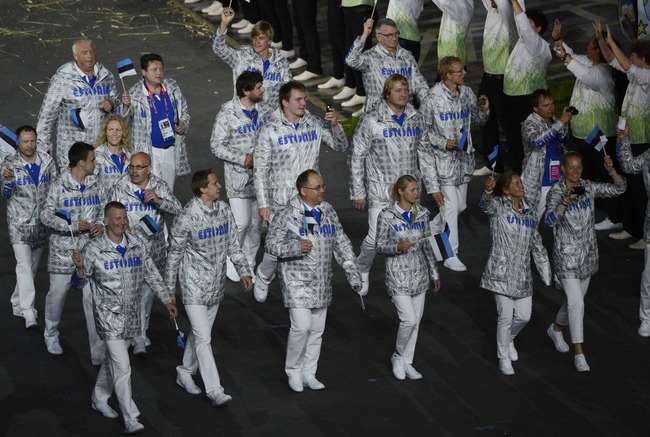 Estonia- such terrible jackets!
Germany's uniforms were another miss for me- why the pink and blue?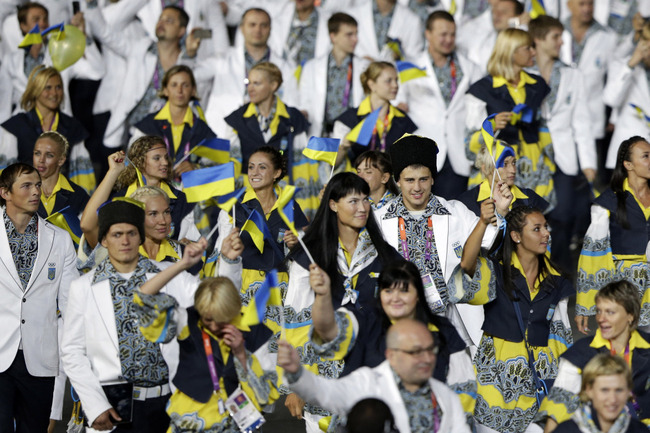 Ukrainian uniforms were an interesting choice with their patterns and shirts
Ralph Lauren's US uniforms












And of course, there were these dresses with the weird faces and sleeves
With that said, I wish all the athletes themselves the best of luck! It's been hard to peel myself off the couch and away from the tele this weekend. I just can't get enough of the Olympic events and I don't want to miss a second of my favorite summer events. A few favorites being diving, gymnastics, beach volleyball, and swimming. What are your favorite events? Are you geeking out over the Olympics as much as we are? I'm very curious to hear what you thought about the Opening Ceremonies. Did you have any favorite Olympic looks?