I know you are probably done with your shopping and have been for about a month because you are on top of it! But maybe you forgot just one little thing for that foodie friend and instead of stressing about what to get them- I will help you out!
Cooking Class gift certificate, try Hipcooks
Michael Wainwright Amalfi Collection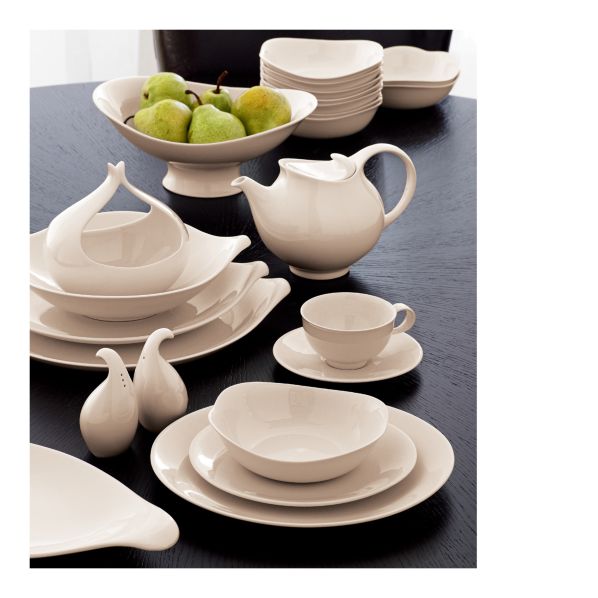 Serving pieces also make great gifts for anyone who likes to cook at home and entertain.
Michael Aram
makes gorgeous pieces,
Crate and Barrel
also has a great selection at an affordable price (I like the
Classic Century Collection
), but if you're feeling especially spendy,
Michael Wainwright
is phenomenal.
Good olive oil and good balsamic vinegars are wonderful gifts and their flavors make such a difference than just ok oils/vinegars and are such versatile ingredients. Dried artisan pastas and sauces, fine teas, good hot chocolate mix (and just good chocolate) and marshmallows made with care are also a great way to go.
I've
discussed
some dislike of gift cards in the past, but this is another exception- a gift card to a restaurant the recipient has been wanting to go to. This does not mean picking up a gift card to The Cheesecake Factory or California Pizza Kitchen at Ralph's= bad gift giver and shame on you! A few great LA restaurants that would be wonderful gift certificates to receive are along the lines of
Hatfield's
,
Jar
,
Mozza
,
Fig and Olive
(
my visit here
),
Scarpetta
,
Providence
(we got a gift certificate here for our wedding and I can't wait to go!),
Cut
,
Melisse
,
The Hungry Cat
,
Rustic Canyon
,
Church and State
,
Angelini Osteria
,
Rivera
,
Ink
, anything Suzanne Goin-
AOC
,
Luques
, and
Tavern
- are a few that would make you the family favorite for sure! It's hard to cut that list short, so if you need more suggestions,
shoot me an email
and I'll be happy to help find a good option for you.